Welcome to our partnership area!
Our software developers support you with "fe.screen-sim" specifically in planning, simulation and virtual commissioning. Our service portfolio includes the creation of a digital twin of your plant and the execution of the complete Virtual Commissioning as well as the optimization of CAD models and the development of customized software solutions. You will benefit from many years of experience of our experts in a wide range of industries - such as automotive engineering, mechanical engineering, intralogistics as well as automation technology. We would be pleased to talk to you personally about the requirements of your project and to support you as a competent partner during virtual commissioning.
For the marketing of our software "fe.screen-sim" we rely not only on the distribution from F.EE but also on our cooperation partners. Our partners already use our software themselves for virtual commissioning and can thus implement your projects expertly.
Solution-Partner
Our Qualified Solution Partners are the absolute specialists and also implement your requirements in a project and support you fully in your project. In addition, they develop new functionalities and interfaces in fe.screen-sim based on your requirements and know the specific requirements of your industry.
Atina Ingenieurbüro
Atina Ingenieurbüro has been creating software solutions as a service for machine and plant manufacturers all over the world for many years. The company focuses on customer projects in the areas of simulation technology (e.g. creation of digital behavior models of real components or a digital twin model library for customer-specific hardware products), in classic control technology (e.g. creation of control software) and in the intermediate area between control technology and the PC world (e.g. development of PC communication drivers). Atina's range of services includes the commissioning of a wide variety of automation platforms and handles the entire project cycle, from the initial planning meeting to on-site customer acceptance. Due to many years of experience and diversity in the field of commissioning as well as various automation platforms, Atina has a great overview of the market.
Industries:
Mechanical and plant engineering, food production, packaging technology, surface treatment, railroad technology, and many more.
Cooperation with the following component manufacturers:
System partner of Mitsubishi Electric and Bosch Rexroth ctrlX AUTOMATION, member of CC-Link Partner Association as well as experience with Siemens, Rockwell, CoDeSys and other systems
EDAG Production Solutions
EDAG is one of the world's leading independent engineering service providers for the international automotive industry. The company supports its customers in project management, planning, development and commissioning of new production plants as well as in the optimization of existing plants in the three business segments "Automotive Solutions", "Industrial Solutions" and "Mobility Solutions". With a workforce of 8,640 employees at more than 60 locations worldwide, EDAG can serve vehicle manufacturers and automotive suppliers throughout the entire production process.
Industries:
Automotive industry
HATEC Automatisaitonsges.mbH
HATEC Automatisaitonsges.mbH is an internationally active automation service provider. The 35 years of experience in handling projects in a wide range of industries, enables the company to provide customers with all elements of automation in an efficient and solution-oriented manner.
The services as general contractor or subcontractor can be listed as follows: Simulation, E-Planning, PLC, Robotics, Virtual Commissioning and MES.
IQstruct Engineering GmbH
IQstruct Engineering GmbH is a company founded in 2018 and based in Baesweiler. Its core competence lies in agile software development, IT project management and engineering in automation technology, specifically in virtual commissioning (VIBN) and the Industrial Internet of Things (IIoT) complex of topics. Its customers include corporate groups as well as small and medium-sized enterprises in various industries, with a focus on the automotive and automotive-related sectors. IQstruct Engineering is also involved in regional networks and participates in innovative research and development projects in cooperation with scientific institutions.
A motivated team of automation engineers, simulation experts, software developers and project managers has extensive experience in the design, implementation and operation of innovative web and cloud applications, Industrial IoT systems as well as digital twin modeling and commissioning of automated plants. By combining these areas of expertise, IQstruct Engineering delivers holistic solutions for the digitalization of complex business, manufacturing and production processes, in addition to software systems that are individually tailored to the needs of their customers.
To answer the question of the optimal strategy for economic success from an inexhaustible amount of possibilities and to contribute to the successful digitalization of our society - this is the daily motivation at IQstruct Engineering and the very personal goal as an IT company from the technology region of Aachen.
Klotz GmbH
Klotz is a company headquartered in Kötz near Günzburg, Germany and with a location in Shanghai, China. For more than 30 years, Klotz has specialized in the construction of test benches and assembly systems for automotive steering systems that are used worldwide.
In recent years, Klotz has built up extensive expertise in electrically assisted steering systems and today offers test benches and assembly systems for rack and column EPS systems as well as their components such as sensors, motors and powerpacks, among other products.
Klotz works closely with its customers to develop customized system solutions that meet the exact requirements of the customer and the industry.
In addition to special machine engineering, technical software is also a core competence of Klotz. With KinRig, the company has created a flexible product that implements automation and testing tasks quickly and in a standardized manner, enabling greater efficiency and productivity in production.
KLOTZ's extensive software know-how also includes the virtual commissioning of machines. Over the last 5 years, Klotz has developed an extensive model library that allows digital twins of the plants to be built extremely quickly. Today, the name Klotz is often synonymous with automated end-of-line, performance and durability testing and assembly lines in industrial production. The company has earned an excellent reputation over the years and is now considered a reliable and innovative partner to the automotive industry.
KUKA Systems GmbH
KUKA is a global automation corporation. The company is headquartered in Augsburg, Germany. As one of the world's leading suppliers of intelligent automation solutions, KUKA offers customers everything they need from a single source. From robots and cells to fully automated systems and their connectivity in markets such as automotive with a focus on e-mobility & battery, electronics, metal & plastic, consumer goods, e-commerce, retail and healthcare.
onoff engineering gmbh
As a system-independent partner for automation and IT, onoff engineering gmbh develops precisely customized solutions for process automation, digitalization and artificial intelligence. The sector focus is on pharmaceuticals, foods, chemicals, water/wastewater and natural gas. However, the customized, future-oriented solutions are also increasingly in demand in other sectors, such as retail.
As part of the SpiraTec Group, since April 2022 they operate together with more than 600 employees in Germany, Italy, Austria, and the USA at 30 locations to successfully implement projects related to Industry 4.0 close to our customers. We tap potential that not only makes processes more efficient, but also safer, more cost-effective and easier to operate. National and international experience and over 30 years of know-how are reflected in the range of services offered by the core divisions: onoff engineering gmbh, onoff it-solutions gmbh and onoff automation services gmbh.
ROTH Steuerungstechnik GmbH
ROTH Steuerungstechnik GmbH is the holistic automation partner and pioneer in digitalization – from project support to holistic project takeover. As experts for machine controls in automation and parts transport, the company is always a solution with a high-performance team and decades of experience.
ROTH has been supporting leading companies in the automation industry in plant control technology and robotics, plant project planning and software development since 1984.
Thanks to its many years of expertise in the field of simulation-based engineering, ROTH is an experienced partner in the creation of digital twins of machines and plants, the implementation of complete virtual commissioning, and the development of smart software solutions.
SAR Elektronic GmbH
SAR is a partner for professional industrial and process automation. The headquarters of the company, which has been in existence since 1985, is located in Germany, in the Bavarian town of Dingolfing. In addition to various branches and subsidiaries in Germany, SAR is located in the USA, South Africa, England, Austria, Switzerland, the Netherlands and Slovenia with more than 700 employees worldwide.
Specialists from various disciplines develop customer-oriented system solutions in project-related teamwork. High commitment, personal responsibility and continuous training of our employees are the basis of our performance. Flexibility and networked qualifications enable us to serve a wide range of industries professionally.
Our customers include well-known, globally operating industrial groups and energy suppliers, medium-sized companies and municipal associations.
In particular, in various areas of the automotive industry (assembly, paint shop, battery production), the company has many years of experience in virtual commissioning (VIBN), uses a wide variety of tools (fe.screen-sim from F.EE, Winmod, Virtuos), masters CO simulation with various robot manufacturers and simulates higher-level MES systems at the customer's request.
Industries:
Automotive, plastics industry and power supply
Technisches Ingenieurbüro für Maschinen- und Anlagenprojektierung GmbH
timap is an independent engineering company and a provider of intelligent flexible automation solutions. With a strong engineering background, timap has been supporting leading companies from a wide range of industries worldwide in the areas of electrical engineering, control technology, special solutions, retrofit and support since 2002. The range of services includes consulting and planning, development and implementation as well as optimization and service. timap's solutions are tailored to individual customer requirements and are based on the latest and most sustainable technologies.
zw-engineering GmbH
zwe – #agile_hardware
As an engineering office for mechanical engineering, zw-engineering has its origin in Bremen. The motivated teams act from the locations in Bremen and Danzig or are directly at the customer's site.
Customer benefit and customer satisfaction are always the focus of the company's activities.
The company's mission is to support the automotive industry in its transformation to sustainable mobility.
Building on its experience in plant engineering for classic drive technology, the current focus is on assembly plants for batteries and e-motors.
In addition to the focus on automation, the competencies range from plant conception and project planning, mechanical and electrical design, assembly and installation, commissioning and output optimization to final customer acceptance.
In doing so, zw-engineering relies on a network of partners who share the same quality standards.
The claim in handling projects is based on the knowledge of the importance of the pace of innovation. The company therefore relies on strong digitalization. This includes database-based tasks and action tracking, plant simulation using virtual models for commissioning and automation of recurring tasks.
In addition, zw-engineering uses – as far as possible in the present work context – agile methods such as 3-5-3 SCRUM, "Test Driven Development", "Mob programming", and others and is continuously expanding them.
Employees are the key to success. Participation and trust are written in capital letters in the company. The company does not think in departments, but in competences and always builds the projects around motivated people.
Sales Partner
Our Qualified Sales Partners market the products and services around fe.screen-sim and thus contribute significantly to the success of our software solutions. They find out exactly which problems need to be solved and work out concrete goals for an implementation with you.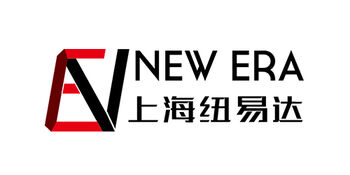 Shanghai New Era Automation Technology Co., Ltd.
Shanghai New Era Automation Technology Co., Ltd. is active in the field of virtual commissioning, mainly in the Asian region. The company specializes in the design of 3D model construction, the development of macros, visual commissioning tools and Eplan Design. Shanghai New Era Automation Technology Co., Ltd. supports its customers in projects in SKID, EMS, STORAGE, ROBOT and some more. The company is mainly active in virtual comissioning for painting, assembly and welding workshops in the automotive industry.
Industries:
Automotive industry