Welcome to our partnership area!
Our software developers support you with "fe.screen-sim" specifically in planning, simulation and virtual commissioning. Our service portfolio includes the creation of a digital twin of your plant and the execution of the complete Virtual Commissioning as well as the optimization of CAD models and the development of customized software solutions. You will benefit from many years of experience of our experts in a wide range of industries - such as automotive engineering, mechanical engineering, intralogistics as well as automation technology. We would be pleased to talk to you personally about the requirements of your project and to support you as a competent partner during virtual commissioning.
For the marketing of our software "fe.screen-sim" we rely not only on the distribution from F.EE but also on our cooperation partners. Our partners already use our software themselves for virtual commissioning and can thus implement your projects expertly.
Solution-Partner
Our Qualified Solution Partners are the absolute specialists and also implement your requirements in a project and support you fully in your project. In addition, they develop new functionalities and interfaces in fe.screen-sim based on your requirements and know the specific requirements of your industry.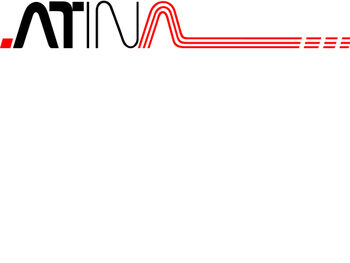 Atina Ingenieurbüro
Atina Ingenieurbüro has been creating software solutions as a service for machine and plant manufacturers all over the world for many years. The company focuses on customer projects in the areas of simulation technology (e.g. creation of digital behavior models of real components or a digital twin model library for customer-specific hardware products), in classic control technology (e.g. creation of control software) and in the intermediate area between control technology and the PC world (e.g. development of PC communication drivers). Atina's range of services includes the commissioning of a wide variety of automation platforms and handles the entire project cycle, from the initial planning meeting to on-site customer acceptance. Due to many years of experience and diversity in the field of commissioning as well as various automation platforms, Atina has a great overview of the market.
Industries:
Mechanical and plant engineering, food production, packaging technology, surface treatment, railroad technology, and many more.
Cooperation with the following component manufacturers:
System partner of Mitsubishi Electric and Bosch Rexroth ctrlX AUTOMATION, member of CC-Link Partner Association as well as experience with Siemens, Rockwell, CoDeSys and other systems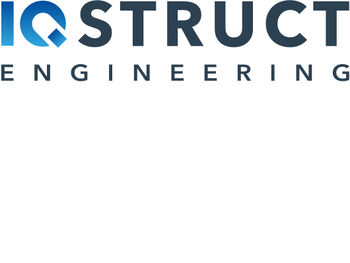 IQstruct Engineering GmbH
IQstruct Engineering GmbH is a company founded in 2018 and based in Baesweiler. Its core competence lies in agile software development, IT project management and engineering in automation technology, specifically in virtual commissioning (VIBN) and the Industrial Internet of Things (IIoT) complex of topics. Its customers include corporate groups as well as small and medium-sized enterprises in various industries, with a focus on the automotive and automotive-related sectors. IQstruct Engineering is also involved in regional networks and participates in innovative research and development projects in cooperation with scientific institutions.
A motivated team of automation engineers, simulation experts, software developers and project managers has extensive experience in the design, implementation and operation of innovative web and cloud applications, Industrial IoT systems as well as digital twin modeling and commissioning of automated plants. By combining these areas of expertise, IQstruct Engineering delivers holistic solutions for the digitalization of complex business, manufacturing and production processes, in addition to software systems that are individually tailored to the needs of their customers.
To answer the question of the optimal strategy for economic success from an inexhaustible amount of possibilities and to contribute to the successful digitalization of our society - this is the daily motivation at IQstruct Engineering and the very personal goal as an IT company from the technology region of Aachen.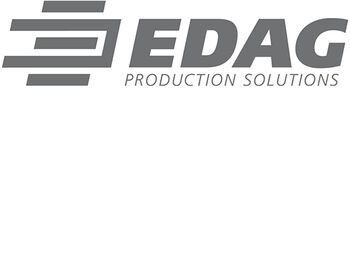 EDAG Production Solutions
EDAG is one of the world's leading independent engineering service providers for the international automotive industry. The company supports its customers in project management, planning, development and commissioning of new production plants as well as in the optimization of existing plants in the three business segments "Automotive Solutions", "Industrial Solutions" and "Mobility Solutions". With a workforce of 8,640 employees at more than 60 locations worldwide, EDAG can serve vehicle manufacturers and automotive suppliers throughout the entire production process.
Industries:
Automotive industry
Sales Partner
Our Qualified Sales Partners market the products and services around fe.screen-sim and thus contribute significantly to the success of our software solutions. They find out exactly which problems need to be solved and work out concrete goals for an implementation with you.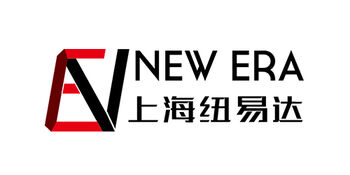 Shanghai New Era Automation Technology Co., Ltd.
Shanghai New Era Automation Technology Co., Ltd. is active in the field of virtual commissioning, mainly in the Asian region. The company specializes in the design of 3D model construction, the development of macros, visual commissioning tools and Eplan Design. Shanghai New Era Automation Technology Co., Ltd. supports its customers in projects in SKID, EMS, STORAGE, ROBOT and some more. The company is mainly active in virtual comissioning for painting, assembly and welding workshops in the automotive industry.
Industries:
Automotive industry