Dates at a glance
You will find a consolidated overview of all upcoming events and trade fair dates for fe.screen-sim here: Company events, appearances with partners, industrial trade fairs, as well as conferences and congresses. Additional F.EE company group dates can be found here:
Dates for the F.EE company group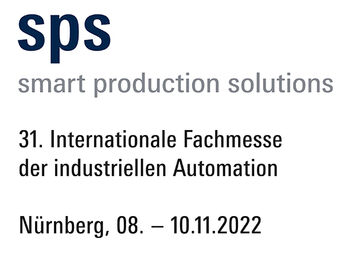 SPS 2022
The SPS fair is the most important trade fair of the automation industry and takes place annually in Nuremberg. F.EE will present there in hall 6 at booth 308 the latest solutions in the field of industrial software and ERP systems. You may be curious!
More information
Here you will find our booth on the day of the event:
DigiQBay
DigiQBay is a "REACT-EU" funded training program for Bavarian companies on the topic of virtual commissioning with the Digital Twin. During the training courses at the Nuremberg University of Applied Sciences Georg Simon Ohm, which offer you a skillful mix of theory and practice, you will have the opportunity to learn more about virtual commissioning, its benefits and functionality, as well as various simulation software products - including fe.screen-sim.
Under this link you will find more information about the project, the dates and the registration.
Your personal contact person – for more clearness
You are a project or department manager and are faced with the question of how to set up a digital twin for your project? We would be happy to talk to you personally about your requirements, the time frame, the possible project approach and give you an initial cost estimate.