OUR SERVICES WILL IMPRESS YOU
We support you in the implementation of your digitization strategy – especially in the implementation of a virtual commissioning solution or in the modelling of your plants by an experienced team of specialists. Here we show you how the start-up phase with fe.screen-sim, including workshops, training and support during project implementation, works.
INITIAL WORKSHOP
The start of a more in-depth work with a virtual commissioning solution usually begins with a workshop of 2 to 3 days duration. During the workshop, we will analyze your requirements and talk about the possibilities of implementation using fe.screen-sim. Here we already work with your data, so that we can directly address your specific requirements. During the workshop you will also get an insight into the basic working method of fe.screen-sim, so that you can continue working on your model after the workshop. After a test phase of approx. 3 to 4 weeks, you can then take your time to convince yourself of the possibilities of a simulation with fe.screen-sim.
After the workshop, you will have access to our digital learning platform, so that you will be able to familiarize yourself fully autonomously with special simulation topics. We are also happy to support bachelor and master theses in your company and offer future professionals access to the necessary resources.
Training
The test phase is usually followed by 2 to 3 days of training. The training concept is based on your individual wishes and requirements. The training can take place either in our own training centre or at your site. It is important that we work in very small groups of a maximum of 3 to 4 participants, so that they are able to quickly implement and apply the system simulation.
We offer both basic training and advanced programming training for your own extension of the software using SDK and API.
Basic training
In our basic training course you will receive a practical and well-founded overview of the basics of fe.screen-sim. We show you how development, test and commissioning of your automation technology can be accelerated considerably by means of virtual commissioning. On the basis of the existing 3D data structure, the real industrial control technology - NC, PLC or robot control - is virtually put into operation with the help of the digital twin in fe.screen-sim. This way you will quickly become a professional in plant simulation!
Programming training: SDK and API
In our programming training course you will become a software developer yourself! You will learn how to further expand the functional scope of fe.screen-sim with the help of the software extension interfaces SDK (Software Development Kit) and API (Application Programming Interface) and how to flexibly adapt them to your own requirements. You will also learn how the API interface can be used to automatically generate simulation models.
Project implementation
After the training you will start with the independent project implementation. Of course, we will not leave you alone and will support you with our worldwide 24/7 support. A joint project implementation with our experienced employees is just as feasible as a complete creation of models based on your data. In this case you can concentrate fully on your PLC programming and we will deliver the finished model. It is important that you decide which way is the right one for you!
RANGE OF SERVICES
Generation of complete system simulations in accordance with customer request.
Support to the generation of virtual system models.
Generation of project-specific models (also without available CAD data).
Support with the optimisation of CAD models for use in simulations.
Support during the execution of virtual commissioning.
Creation of training documents for initial and follow-up training.
Your personal contact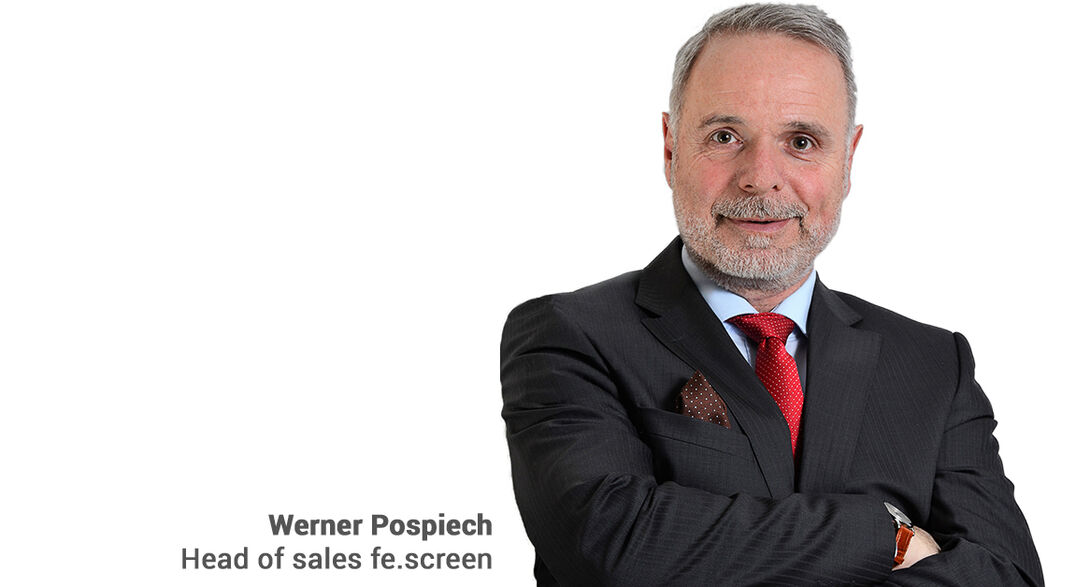 Personal advice on our services
You are at the beginning of your automation project for which you want to use virtual commissioning? In a personal conversation, we will explain to you what a typical startup phase with fe.screen-sim, including an initial workshop, training and intensive support during the project implementation, might look like.