CabinetTest – Cabinet testing tool
The application "CabinetTest" provides a combination of hardware and software components which enable the execution of automated and logged cabinet tests. The "CabinetTest" can either be integrated into the 3D simulation software "fe.screen-sim" or used as a stand-alone tool.
The mode of operation
In addition to the "CabinetTest" application, a test cabinet is required to carry out the cabinet test. This cabinet contains various test devices and is connected to the software. Of course, an individual and modular adaptation of the test cabinet to the most diverse requirements is possible.
The control cabinet to be tested is then coupled to the test cabinet. At the same time, the test steps to be carried out are defined in the "CabinetTest" software. Documents for detailed explanations can be added to the individual tests.
The software then controls the test cabinet, which carries out the pre-defined tests - e.g. of voltages, rotating fields as well as digital and analog signals - step by step in the control cabinet to be tested. The software displays the results and automatically logs the test execution.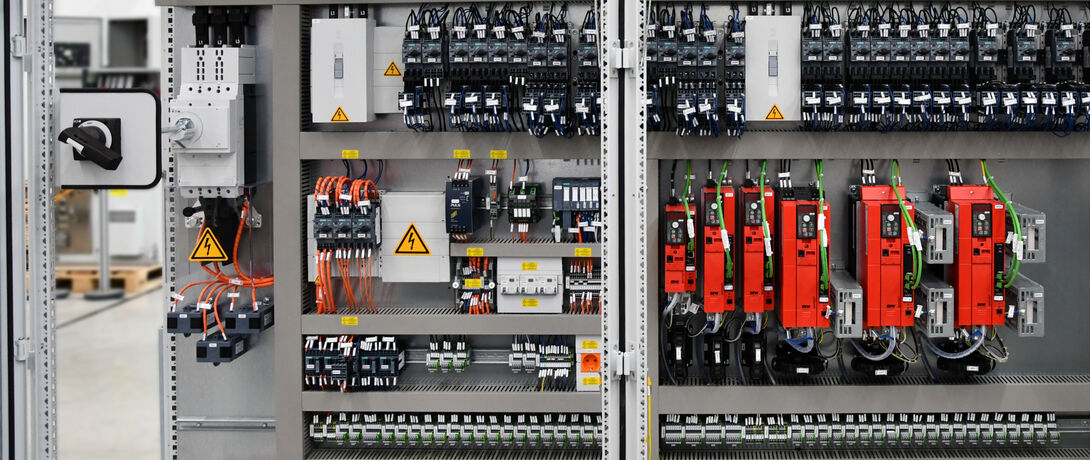 The advantages at a glance
Automation of the control cabinet test procedures and the associated time savings.
Clear and uniform structuring of the test procedures and exclusion of potential sources of error.
Automatic logging and documentation of the test execution.
Increased safety, as the control cabinet is only live for the duration of the test.